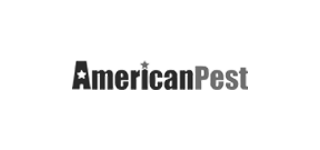 American Pest Acquired by Anticimex Group
American Pest Management, Inc., ("American Pest"), has been acquired by Anticimex Group. The acquisition marked Anticimex's second in North America in as many months. American Pest, owned by Matt Nixon and headquartered in Fulton, Maryland, is one of the largest and most recognized pest providers in the Mid-Atlantic United States. Founded in 1925, American Pest has built a reputation as one of the premier pest management companies in the country. The Company services commercial, government, and residential accounts predominantly in Washington, D.C., Northern Virginia, and Maryland, and ranked number 57 on the 2016 PCT Top 100 list.
Matt Nixon, CEO of American Pest, commented: "When I decided to sell my business, I had a long list of criteria when evaluating the potential buyers. I have invested extensively in my people, in technology to support my customers and people better, and I wanted a buyer that would continue to invest in line with my vision. Anticimex and I share the same vision for the future, and I feel confident that American Pest will continue to thrive as part of Anticimex. I look forward to be part of the Anticimex team going forward."
Jarl Dahlfors, CEO and President of Anticimex Group, commented: "American Pest is a truly exceptional company that is well invested in people, quality, and growth. Their culture of continuous improvement and passion for our industry provides excellent cultural fit with Anticimex's values of trust, innovation, and passion. This transaction represents another step towards our vision to become the global leader in preventive pest control. We welcome Matt and his team onboard and look forward to working together with them as we continue to grow our business."
Lance Tullius, Tullius, represented and acted as exclusive financial advisor to American Pest.