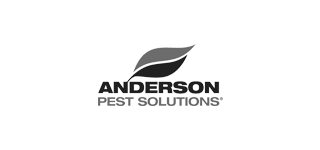 Anderson Pest Solutions acquired by Rentokil
Anderson Pest Solutions, based in Chicago, Illinois, was acquired by Rentokil North America on August 1, 2015. Anderson, among the top 40 largest pest control companies in North America, and one of the largest in the Midwest, services both commercial and residential customers in the states of Illinois, Wisconsin, Indiana, Michigan, and Missouri. The Company's roots lie in the acquisition of A. Anderson Exterminating by Charles O'Hara, Sr. in 1948.
The acquisition follows Rentokil's strategy to continue to expand its pest control business and pursue acquisitions in higher growth markets such as North America. "As one of the leading independent pest control companies in the Chicago metropolitan area, I am delighted that Anderson Pest Solutions chose Rentokil to sell to", said John Myers, CEO and President of Rentokil North America. "Like Rentokil, Anderson brings with it a strong commitment to world-class service, a great management team, and a real focus on innovation. As a result, there is a strong cultural fit between the two companies, and I look forward to bringing Anderson into the Rentokil family of businesses."
Mark O'Hara, President of Anderson Pest Solutions said, "While it is always difficult for an owner to sell a family-owned business, I feel that the timing is right. Just as importantly, I know that Rentokil is absolutely the right buyer as it also believes in the importance of well-trained technicians delivering reliable, guaranteed work in an environmentally and responsible way."
Rentokil North America is part of Rentokil Initial plc, one of the world's largest and most diverse business service companies, operating in more than 60 countries worldwide. Ehrlich Pest Control, Western Exterminator, and Presto-X Pest Control are all part of the Rentokil family of pest control companies in North America.
They provide commercial and residential pest control, bioremediation, bird control, vegetation management, mosquito and tick control, deer repellent services, wild-animal trapping, and termite control from 200 local offices in the U.S., Canada and Mexico.
Tullius represented and acted as exclusive financial advisor to Anderson Pest Solutions.