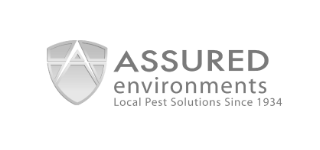 Assured Environments acquired by ServiceMaster
Assured Environments, the largest independently owned pest control company operating in and serving Manhattan, has been acquired by Terminix, a ServiceMaster company.  The transaction closed on January 2, 2019.    
Assured provides pest control and related services to mostly commercial customers and facilities in New York.  Its serviced clients and facilities include some of New York's most well-known landmarks, including Rockefeller Center, Madison Square Garden, and the 9/11 Memorial Museum.  The Company's entire team, including its management team and Andrew Klein, will continue with the business.
"By joining Terminix, my team, company, and I are embarking on a new stage of our business life," said Andrew Klein, who has served as the company's president since 1994.  "We are all excited by the many opportunities of growth that lay ahead of us."
Founded in 1934, Assured Environments has been most recently led by Andrew Klein, a third-generation owner.  The company employs over 200 full-time employees.  It will continue to operate as a separate company under the Assured brand and remain a Copesan service partner.  Assured ranked number 25 on the 2018 PCT Top 100.      
"Andrew Klein and the Assured team have an incredible reputation for exceptional customer experiences in one of the key urban markets in the world," said ServiceMaster CEO Nik Varty.  "This acquisition is well aligned with our growth strategy, and we are excited about the potential to leverage this great team and their capabilities as we look to accelerate our expansion into exciting urban markets."
LR Tullius represented and acted as exclusive financial advisor to Assured Environments on the transaction.