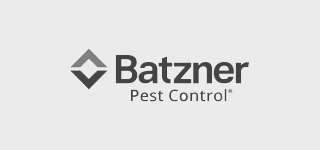 Batzner Pest Control acquired by Rentokil Steritech
Batzner Pest Control was acquired by Rentokil Steritech on June 15, 2017.  Batzner, based in New Berlin, Wisconsin, and servicing the Milwaukee metro area, Wisconsin, Michigan, Minnesota, and northern Illinois, provides substantial additional residential and commercial service capabilities to Rentokil Steritech within this region. 
Founded in 1946 by Ed Batzner, Batzner Pest Control has grown steadily throughout its history based on a strong commitment to its people, service, and quality.  Jerry Batzner, the Company's current CEO and president, and his daughter Melissa Batzner Krische, the current general manager, will remain with the business through the transition period and beyond.  The acquisition will bring on board over 165 colleagues, including over 100 service specialists and 25 managers.  With a customer base comprised of residential and commercial entities, the acquisition gives Rentokil Steritech access to some of the area's most important educational, food processing, resort, and healthcare companies.
"I am delighted that we are becoming part of the Rentokil Steritech family.  We were looking for a company that is committed to its people and delivering great service to our customers, and we found just the right partner in Rentokil Steritech," said Jerry Batzner.  "Our entire team looks forward to continuing to offer top quality pest control to the people of Wisconsin, Illinois, Michigan and Minnesota." 
"We really focused on finding a partner who was customer centric with an emphasis on employee growth opportunities," said Melissa Batzner Krische.  "Rentokil Steritech matched ideally with us on that plus there are now new market opportunities that will improve the customers experience as Rentokil Steritech is the leading pest control firm in the United States with a 'Brand Protection' offering." 
"We believe we have found a perfect fit in Batzner Pest Control to add to complement our existing footprint in the Midwest," said John Myers, President and CEO, Rentokil Steritech.  "I have been impressed by the way Jerry Batzner and his team have built a culture based on consistently good service and long term customer relationships as these traits align perfectly with our own at Rentokil Steritech."
Batzner was ranked number 51 on the 2017 PCT Top 100 List. 
LR Tullius represented and acted as exclusive financial advisor to Batzner Pest Control Inc.  Terms of the transaction were not disclosed.