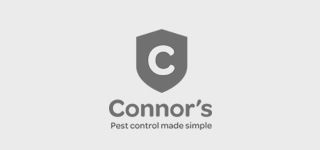 Connor's Termite and Pest Control acquired by Rentokil Steritech
The merger of Connor's Termite and Pest Control was completed on May 1, 2017.  Connor's, headquartered in Springfield, Virginia, was founded by Ed Connor, Sr. in 1974.  The company is a leading provider of residential pest control services in D.C., Virginia, and Maryland.  The transaction strengthens Rentokil Steritech's residential and commercial service capabilities across the Northern Virginia market and expands the company's reputation for providing outstanding pest control services to residential and commercial customers.        
The merger with Connor's adds nearly 100 new full-time employees to the Rentokil Steritech team, including 53 technical specialists.  The current leadership, including Robin Mountjoy and Eddie Connor, Jr., children of Ed Connor, Sr., will continue to lead the operations post closing to integrate and grow the business.   
"The merger with Connor's is an important step for Rentokil Steritech as it further expands our reach within the high-growth and prosperous metro D.C. market and it greatly strengthens our service capabilities" said John Myers, President and CEO, Rentokil Steritech.  "We are excited to welcome almost 100 new employees to Rentokil."    
"We are proud to be joining the Rentokil Steritech family.  Our company had a choice between multiple buyers, but our leadership team's unanimous view was that Connor's strengths and business culture were best aligned with Rentokil Steritech, and the local Ehrlich team" said Eddie Connor, Jr. 
Lance Tullius, LR Tullius, Inc., represented and acted as exclusive financial advisor to Connor's Termite and Pest Control.  Terms of the transaction were not disclosed.