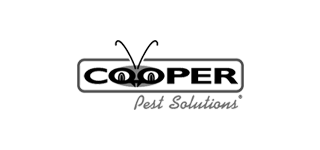 Cooper Pest Solutions acquired by Terminix
Cooper Pest Solutions, a leading pest management provider in the Northeastern United States, was acquired by Terminix. The transaction closed on May 15.
"This acquisition gives us a bigger presence in the greater Philadelphia market-specifically northern and central New Jersey and southeastern Pennsylvania-a very competitive market," said Matthew Stevenson, president, Terminix Residential.
Cooper Pest Solutions was founded in 1955 by Theodore Cooper. His sons, Phil and Rick Cooper, joined the Company in the late 1980's and have driven its success for the past three decades. The Company is also a Copesan service provider and will continue to service Copesan's national accounts under the Copesan brand, service and account management business model.
Phil Cooper will continue to lead the Company under the Cooper brand, and Rick Cooper, the Company's Technical Director, will assume a training and education role at Terminix. Considered one of the industry's foremost authorities on bed bugs, Rick received his Ph.D. from Rutgers University in 2015.
"We are thrilled to be working with Nik Varty, Matt Stevenson and the Terminix team. Having spent a great deal of time with them, we are convinced their vision aligns with that of the Cooper team and value all that is special in the Cooper organization. We will continue to deliver our amazing experience to our customers as Cooper," Phil Cooper said.
The Coopers represent one of the more compelling family combinations in the industry. Known for his tireless energy and enthusiasm, Phil Cooper has led the Company through a recent history of aggressive and consistent growth, leveraging the Company's foundational tenet to WOW its clients, teammates, community, and service partners. Rick Cooper has long been recognized as one of the most knowledgeable technical experts in the industry, substantially benefiting the Cooper brand and the Company's visibility. The two brothers make for a phenomenal team, greatly complimenting and balancing each other's strengths.
LR Tullius represented and acted as exclusive financial advisor to Cooper Pest Solutions on the transaction.