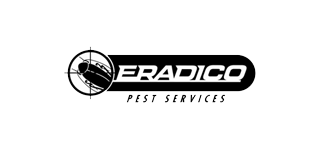 Eradico Pest Services acquired by Rentokil North America
March 23, 2015 — Eradico Pest Services, a business division of Eradico Services, Inc., has been acquired by Rentokil North America. The transaction closed earlier this month. Eradico, based in Novi, Michigan, was founded in 1931 and had been owned by Chuck and Steve Russell and David Sidder since 2006. Prior to that, the Company had been owned by long-time industry veterans Bill Russell and Glenn Sidder. The Company is one of the largest pest control providers in the Great Lakes region, servicing both commercial and residential customers throughout this market. Eradico Pest Services was ranked number 59 on the 2014 PCT Top 100 list.
"We had very specific objectives at the outset of this process", said Chuck Russell. "Chief among them was to find an organization that shared our values and culture as well as provide opportunity for our people. Going through this process, it became clear Rentokil was the perfect fit for our organization."
Russell added, "Tullius helped us to achieve all of our goals. We clearly couldn't have done it without their expertise and I couldn't imagine trying to do this without them helping us navigate through the process."
Tullius represented and acted as the exclusive financial advisor to Eradico in the transaction. Terms of the transaction are not being disclosed.