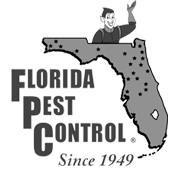 Florida Pest Control joins Rentokil Steritech Family of Companies
Florida Pest Control has been acquired by Rentokil Steritech, it was announced on November 1, 2019. Florida Pest Control was founded by Dempsey R. Sapp, Sr. in 1949 in Gainesville, Florida. Dempsey's son, Dempsey ("D.R.") Sapp, Jr., joined the Company in 1969 and has guided it as President since 1996. The Company is one of the largest independently owned pest control businesses in North America, and ranked number 16 on the 2019 PCT Top 100 list.
Florida Pest Control operates 20 branches across Northern and Central Florida, with more than 600 employees that will remain with the Company following the acquisition. The Company is widely recognized as a leader and industry steward within the state of Florida.
"Vic Hammel and I have had many conversations over the years, so I knew that Rentokil had a similar company culture to that of Florida Pest Control, one that focused on serving its customers, but also its employees," said D.R. Sapp. "I knew I had to find a company to sell to that would take the best care of our 600 co-workers, that offered good benefits and advancement opportunities. Rentokil was the ideal fit and will make a wonderful partner for our customers and colleagues."
Said John Myers, President and CEO of Rentokil North America, "Companies are a reflection of their leadership. From the first time we met with him, it was very apparent that D.R. and his family have built an impressive company, one that truly cares about its customers and its employees. This same genuine care is reflected throughout the organization. Through his relationship with our Chairman Emeritus, Vic Hammel, we are extremely proud that D.R. considered and selected Rentokil Steritech when it was time to sell his company."
Added Myers, "We look forward to continuing the tradition of exceeding customer expectations that D.R. and the entire Florida Pest Control team have created, as well as to expanding the range of services that we can offer Florida Pest Control's business and residential customers."
LR Tullius represented and acted as exclusive financial advisor to Florida Pest Control on the transaction.