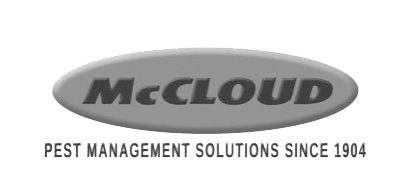 McCloud Services acquired by ServiceMaster
W.B. McCloud & Company, Inc. ("McCloud") has been acquired by ServiceMaster, parent company of Terminix, it was announced on October 9, 2019. McCloud was founded in 1904 in Chicago, Illinois by William McCloud. The Company was in its fourth generation of ownership, being led by Chris McCloud and Stephanie Dickson. Among the largest pest control operators in the Midwest, McCloud operates in nine states with a heavy focus in the food supply chain space. McCloud also has a supply business, Pest Control Supplies (PCS), that distributes a wide range of products to companies throughout the Midwest. The Company was also a Copesan service partner. Its pest control business ranked number 31 on the 2019 PCT Top 100 list.
Greg Rutherford, president of Terminix Commercial, said, "We are excited about teaming up with Chris, Stephanie and the McCloud Services team. This partnership, based on innovative pest management in the food industry, will strengthen our position in the Midwest, and our ability to provide exceptional commercial pest management experiences."
Said Chris McCloud, "We felt that the timing was perfect for this transaction.  The vision that ServiceMaster has for the commercial market aligns well with McCloud's commercial expertise and focus.  Both Stephanie and myself have real leadership responsibilities in the business. Without a next generation of family members lined up to continue the family business we felt our best succession plan was to partner with a company that has the vision and resources to provide the best opportunity for our existing leadership team.  We look forward to watching this group take the Terminix-McCloud commercial brand to the next level of success."
"Equally important was identifying the best situation for our employees", emphasized McCloud. "I feel confident that the opportunities for our people are very good with ServiceMaster.  With change comes the opportunity for growth and we feel this opportunity exists for our people."
LR Tullius represented and acted as exclusive financial advisor to McCloud on the transaction.