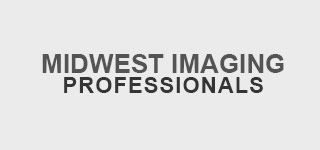 Midwest Imaging Professionals, LLC has joined Radiology Partners
Midwest Imaging Professionals (MIP), based in Illinois, has partnered with Radiology Partners. MIP is one of the largest radiology practices in Illinois, with 36 radiologists serving eight hospitals in the Chicagoland area. The practice currently serves 50 percent of the Presence Health System, the second largest health system in Illinois.
Radiology Partners, a leading onsite radiology practice, is the largest physician-led and physician owned radiology practice in the U.S., serving approximately 500 hospitals and other healthcare facilities across 14 states.
"The opportunity to align our practice with Radiology Partners' scale, experience, and reputation was simply not one that could be overlooked," said Scott Seberg, CEO of Midwest Imaging Professionals. "Our physicians and hospital partners are thrilled with the outcome of our discussions with RP, and we look forward to our partnership and the intrinsic benefits RP affords with a high degree of anticipation."
"We are excited about RP's continued Illinois expansion through our recent partnership with the tremendous physicians of MIP," said Rich Whitney, Chairman and CEO of Radiology Partners. "This partnership, along with an outstanding hospital system partner in Presence Health, provides further opportunity to transform radiology in Illinois."
LR Tullius represented and acted as financial advisor to Midwest Imaging Professionals, LLC. Terms of the transaction were not disclosed.