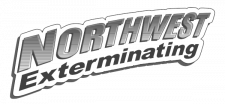 Northwest Exterminating has been acquired by Anticimex
Northwest Exterminating, based in Tucson, Arizona, has been acquired by Anticimex.  The acquisition marks the entrance into Arizona for Anticimex.  The transaction closed on November 23, 2020.
Northwest was founded in 1990 and was owned by Chad Berg prior to the acquisition by Anticimex.  The company was one of the largest independent pest control operators in the Southwestern United States.
Commenting on the transaction, Berg said, "Northwest Exterminating was founded on hard work, perseverance and the goal to provide the best possible customer experience each and every time.  After meeting with the Anticimex team, I knew they were the right partners to take our company to the next level and I am very excited to see the growth opportunities that our team will have while continuing to focus on providing the best experience for our customers."
Dena Berg, with Northwest since 2004, will continue to lead the company following the acquisition by Anticimex.  She rose through the ranks of the business serving in various operational and management capacities ultimately becoming director of operations in 2019.  She commented, "We are looking forward to being part of the Anticimex family as they are respected in our industry for holding true to their core values of trust, innovation and passion.  I look forward to supporting the Northwest team members, building upon what we have already accomplished and leading a strong and growing presence in Arizona."
LR Tullius represented and acted as exclusive financial advisor to Northwest Exterminating on the transaction.