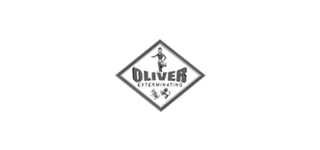 Oliver Exterminating Acquired by Rentokil North America
November 1, 2015–Oliver Exterminating Group, based in Miami, Florida, and with operations in Florida, Arizona, Puerto Rico, and the Dominican Republic, was acquired by Rentokil North America on November 1, 2015. Oliver, with annual revenues over $30 million, was ranked number 24 in the PCT Top 100 in 2015.
The acquisition greatly expands Rentokil's footprint in Arizona and Florida and marks the company's entry into the Caribbean. Oliver has 16 offices, including four in Florida, five in Arizona, six in Puerto Rico, and one in the Dominican Republic, and employs 371 people.
Oliver had been owned by Olivier Grinda and his family since 1982. Grinda's minority partner was industry veteran Larry Weinberg, who retired in 2003. At that time, Bert Putterman, who had been with the business since 1989, took over as president and CEO. Putterman will continue to run the Oliver operation, and is currently spending significant time in Puerto Rico and the Dominican Republic. Also being retained is Putterman's long-tenured management team, including Doug Wyly (Arizona Exterminating), Nick Garcia (Guarantee Floridian), and Michael Holston (Oliver, Puerto Rico, and Dominican Republic).
Putterman commented on the transaction, "One of the things that happens in companies, is that unless you are growing dynamically, upward advancement becomes frozen. With Rentokil there is a ton of opportunities, so it provides a lot of talented people on the Oliver side with room to move."
Tullius represented and acted as exclusive financial advisor to Oliver Exterminating Group.