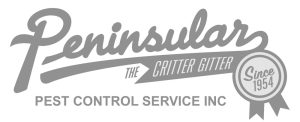 Peninsular Pest Control Service acquired by Massey Services
Peninsular Pest Control Service has been acquired by Massey Services. The transaction closed earlier this month.
Peninsular, also known as the "Critter Gitter," is headquartered in Jacksonville, Florida. The company was one of the largest independent pest control operators in Jacksonville. It provides residential and commercial pest control, termite, and landscape services to roughly 30,000 customers throughout Northeast Florida, including Jacksonville, St. Augustine, and Ponte Vedra.
"We are pleased to welcome the Peninsular team members and customers to the Massey Services organization," said Tony Massey, president and CEO of Massey Services. "Peninsular Pest Control is a second generation, family-owned organization that has been providing superior service to customers for nearly 70 years. We look forward to carrying on their legacy of total customer satisfaction for years to come."
Massey Services was founded in 1985 in Orlando, Florida. The organization now has 177 locations company wide.
LR Tullius represented and acted as exclusive financial advisor to Peninsular Pest Control on the transaction.