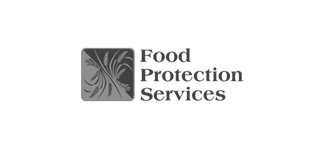 Trio of Companies Acquired by Ecolab
Food Protection Services, LLC, Royal Pest Solutions, Inc., and Research Fumigation Company, LLC, were collectively acquired by Ecolab, Inc. on December 1, 2017. The three companies were early members of the Food Protection Alliance, an entity of service providers formed in 2004 that focused on servicing the food safety pest management industry across North America.
Food Protection Services (FPS) was founded in 2005 by John Mueller, Jay Coleman, and Jeff Coleman, and is headquartered in Westfield, Indiana. It operates in the Pacific Northwest, Great Lakes, Midwest and the Mississippi Delta. Royal Pest Solutions was founded in 1976 by Roy Richardson and is headquartered in New Castle, Delaware. It services the Mid-Atlantic region from New Jersey to South Carolina. Research Fumigation was founded in 1976 by Jack Coleman and is headquartered in Reserve, Louisiana. It operates in the Gulf Coast states of Texas, Louisiana, Mississippi, Alabama and Florida.
"Ecolab was a great fit for our company because of the similarity of their culture and ours, particularly as it relates to people and customers," said John Mueller of Food Protection Services. "With this acquisition, we will be able to accelerate our already aggressive growth. We will be a specialty division for their core business, with the added sales resources of the Ecolab team. By combining all three former partners into one specialty group, along with the greater Ecolab business, our employees will realize opportunities that they previously didn't have access to. This is truly exciting for our people."
All employees of the three businesses are expected to remain with their respective companies.
Ecolab offers water, hygiene and energy technologies and services that provide and protect clean water, safe food, abundant energy and healthy environments for food, energy, healthcare, industrial and hospitality markets.
LR Tullius represented and acted as financial advisor to Food Protection Services, Royal Pest Solutions, and Research Fumigation Company. Terms of the transaction were not disclosed.